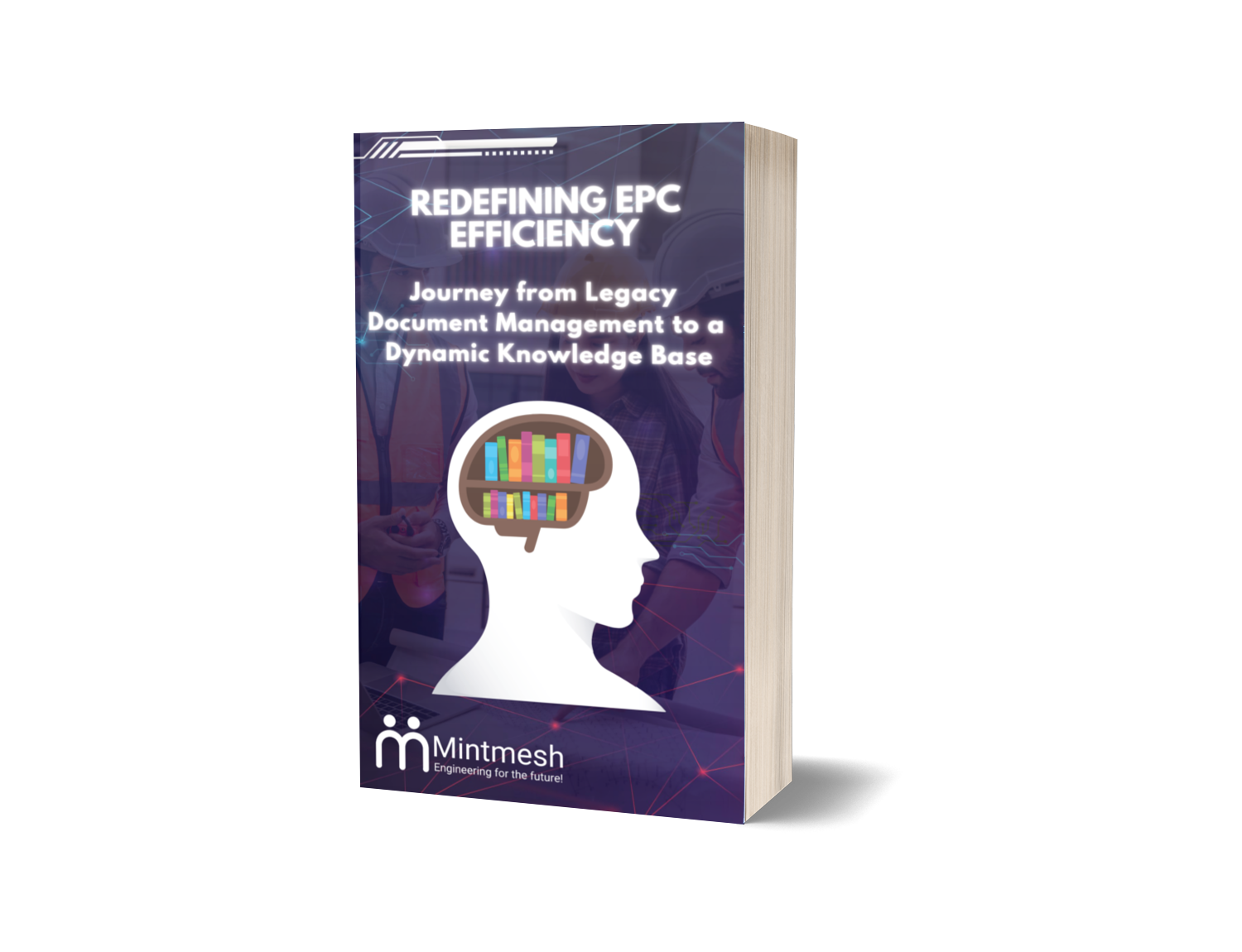 Traditionally, EPC projects heavily relied on legacy document management systems. These legacy systems involved the storage of project-related information in physical documents or digital files that were often scattered and unstructured. EPC professionals and project stakeholders faced several challenges in this setup.

In our e-book, "Redefining EPC Efficiency: The Journey from Legacy Document Management to Dynamic Knowledge Base," we embark on a transformative journey within the Engineering, Procurement, and Construction (EPC) industry. This insightful e-book explores the evolution of EPC efficiency from traditional, paper-laden document management to the creation of a dynamic, data-rich knowledge base.

Why Grab a Copy?

• Understand the historical challenges and inefficiencies in EPC document management, and how these have paved the way for a digital transformation.

• The significance of transforming EPC documents into a dynamic knowledge base, where data becomes an asset.

• Key insights on the essential components that make up a robust and effective knowledge base for the engineering, procurement, and construction industry.

• Learn how embracing the dynamic knowledge base model can enhance project efficiency, decision-making, and ultimately, become your organization's competitive edge.