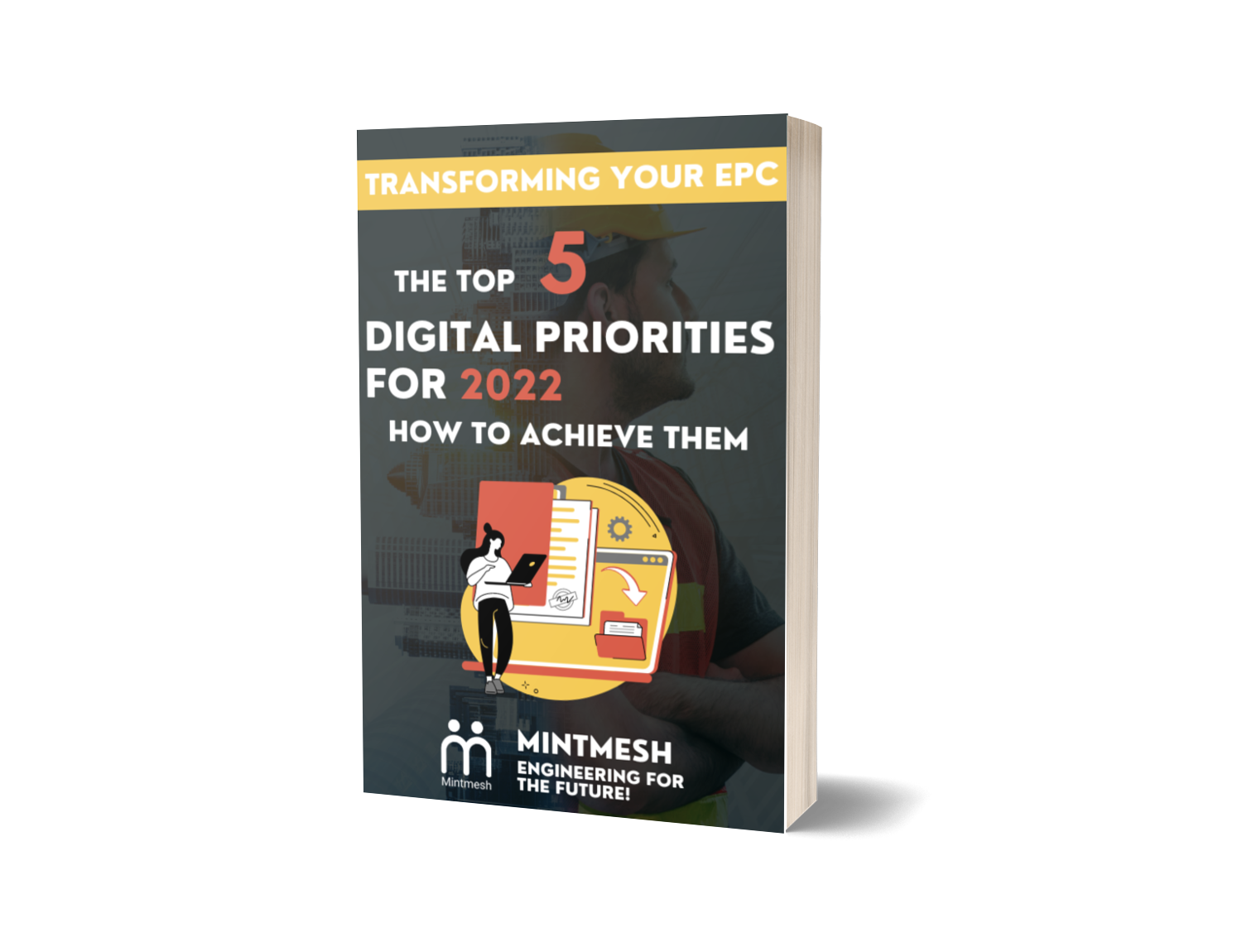 The hottest topic in the EPC industry heading into 2022 is digital transformation. Market pressures, the recent pandemic, and customer priorities are pushing many EPC companies to consider investing even more in digital. Many are learning that the process isn't easy, but it's worth it to realize the full benefits of modernizing EPC project processes.
Fortunately, you can learn from others' experiences and develop a transformation strategy that leads to
success. In the EPC market, companies have achieved the best results by incorporating new technology that aligns with 5 top priorities:
• Long-term planning
• Return on investment
• Data analytics
• Collaboration
• Security and disaster recovery
In this free eBook, "Top 5 EPC Digital Priorities for 2022," learn:
What is Digital Transformation and why do you need a strategy?
Getting started on digital transformation planning.
Keeping your eye on ROI in the process.
Improving data management and standardization.
And more...